Volunteers & Mentors
Transforming Lives
Give back and make an impact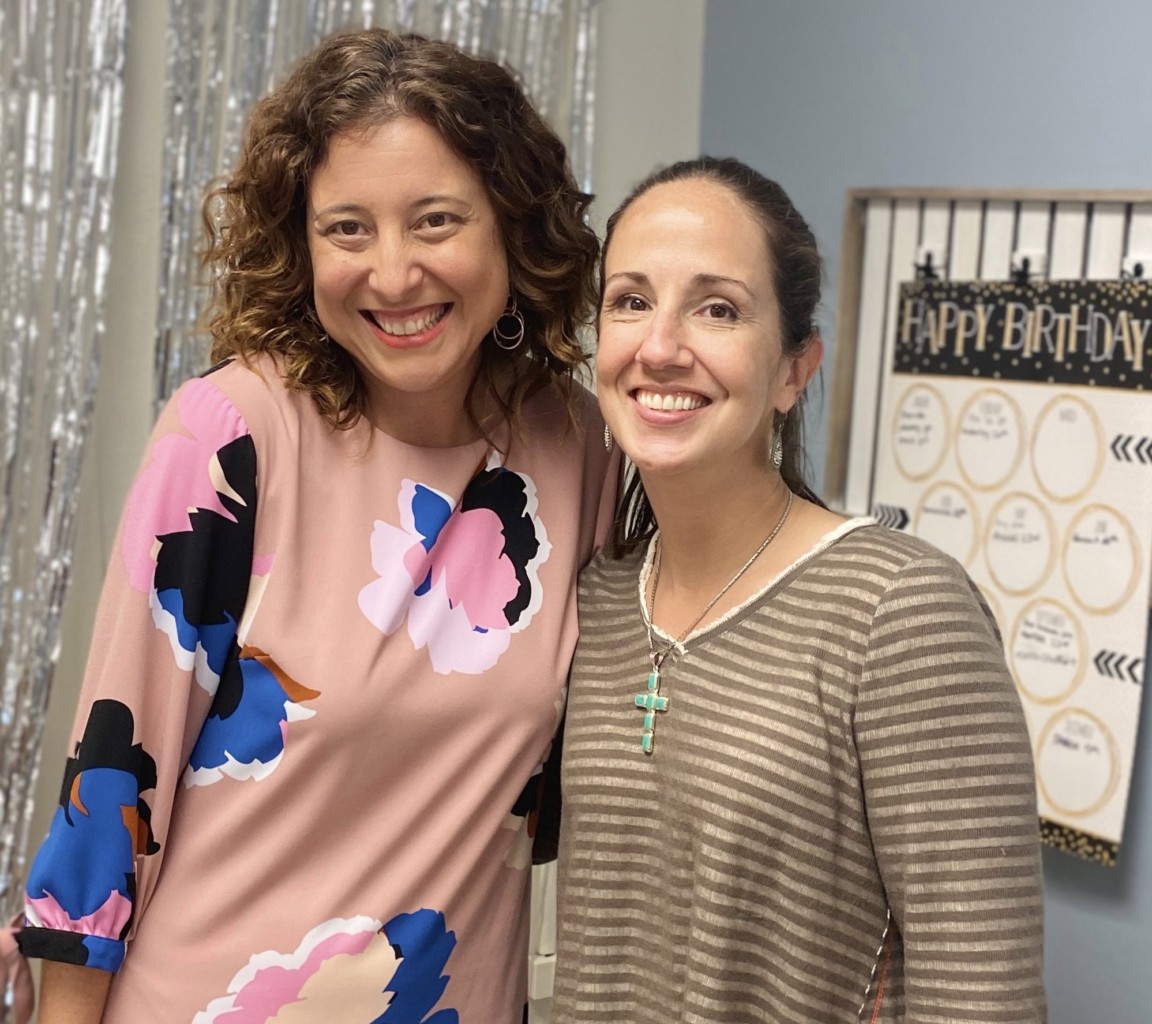 One of the most unique aspects of CWJC Waco is the mentoring component.  CWJC pairs students with a mentor from the community.  This relationship is grown through listening, communication, and prayer.  Mentors help students keep focused on their goals and provide a safe space for listening and growth.  Training is provided.  Commitment of one semester requested.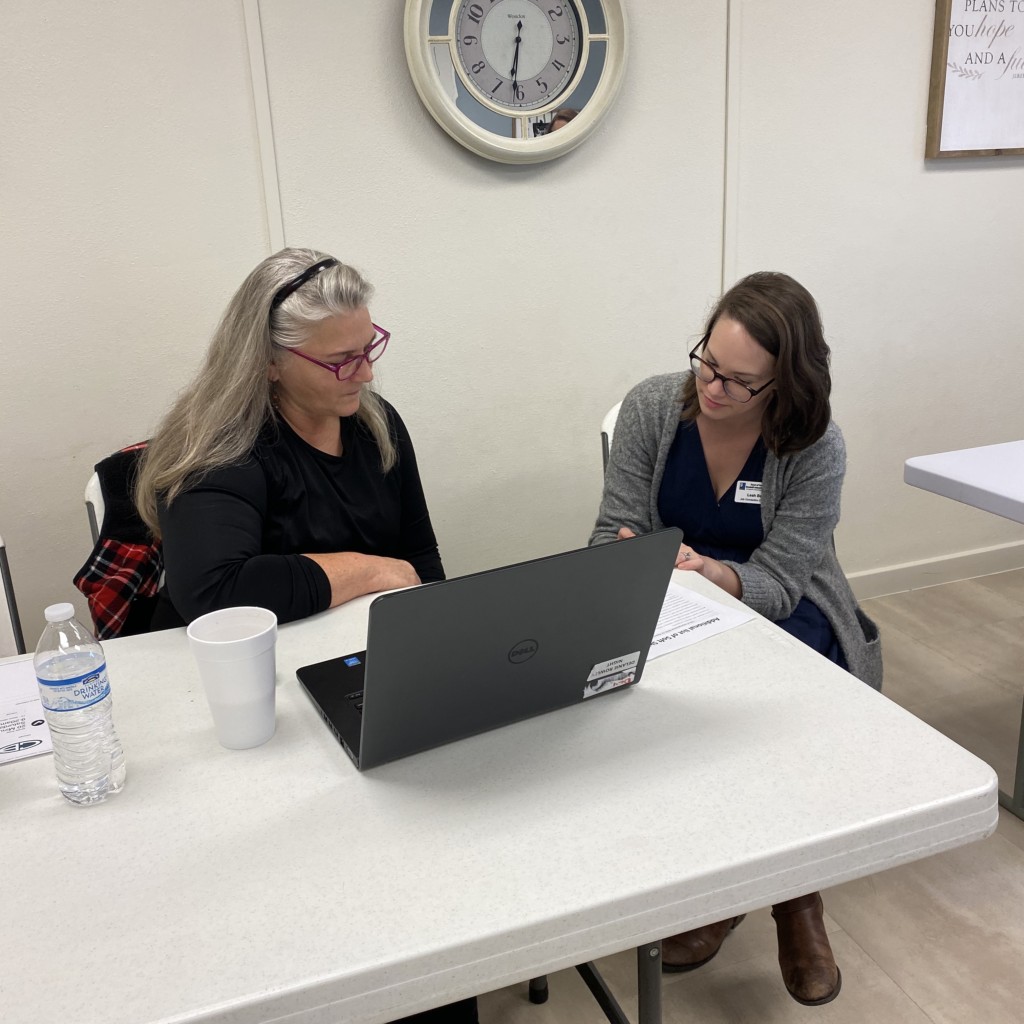 In order to equip women, CWJC looks for great teachers from the community.  Every teacher is a volunteer and has capacity in their field to lead women to success.  From computer gurus to CPAs, CWJC welcomes you to use your gifts to teach well and to impact lives for the better. We welcome your ideas for classes and you can view teacher openings as they are posted below. Training and materials provided as needed.  Commitment of one school year requested.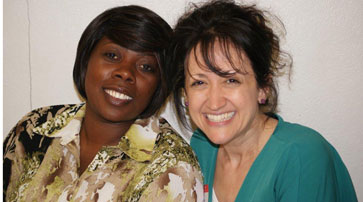 With an influx of GED Students over double our former years, 2019-2020 showed CWJC that the need for great tutors is increasing significantly.  Tutoring with CWJC is a volunteer position requiring 2-4 hours of time per week on a rotating schedule.  Areas of need: high school math, writing skills, grammar, sciences, social studies, and developmental reading. CWJC will keep your name and area of expertise on hand as needs arise.  The needs change with each new semester.  Training provided. Commitment of one semester, as needed, requested.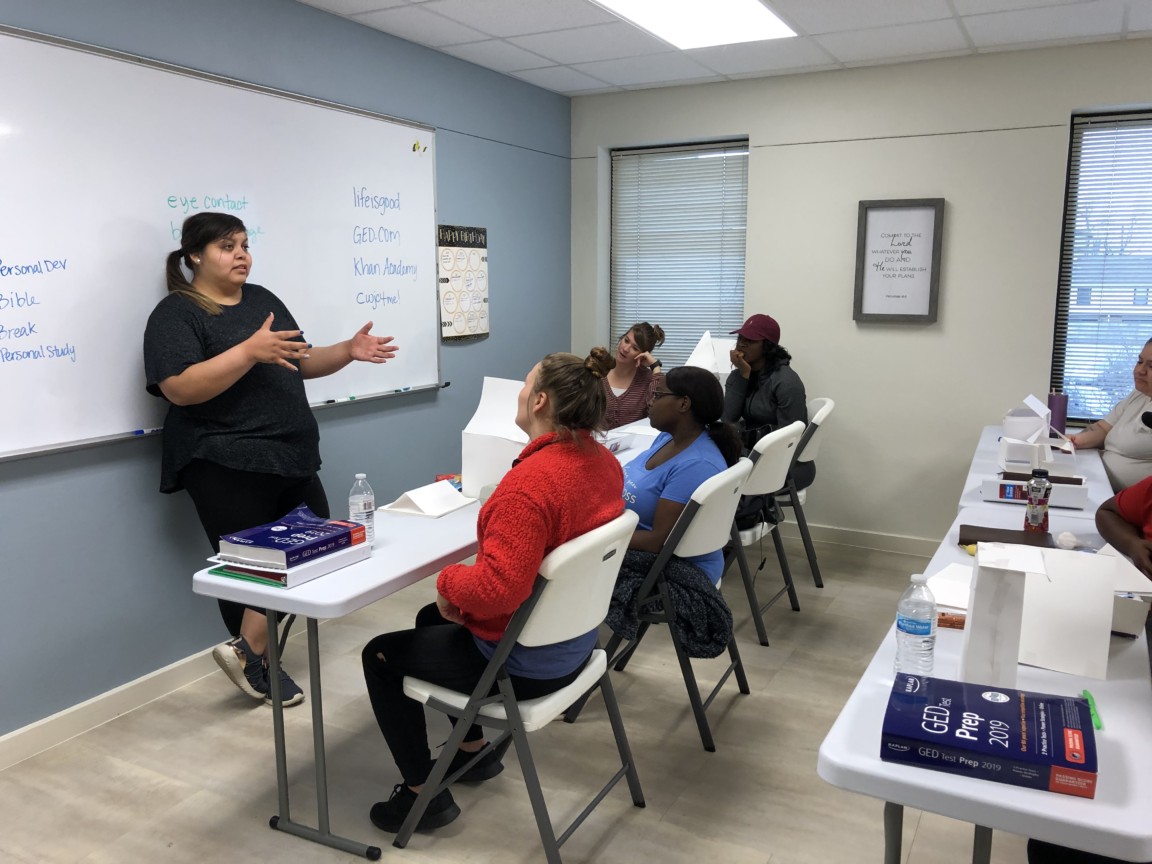 As CWJC grows and expands, we find the need for classroom assistants.  Be on hand to help with needs that arise – making copies for teachers, helping with computer needs, monitoring computer lab, assisting with needs of the students, and getting to know students in a unique way. Training provided. No experience necessary. Commitment of one semester requested.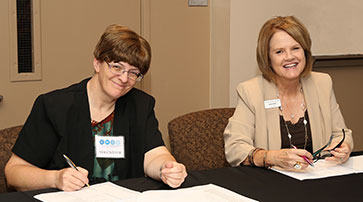 Whether you love to network or enjoy decorating, CWJC can put your talents to work on our fundraising and events team. Throughout the year CWJC has opportunities for you to assist with fundraising efforts and event planning. Our biggest event is Baskets of Hope which is usually in September; it brings lots of opportunities to serve. No long term commitment necessary.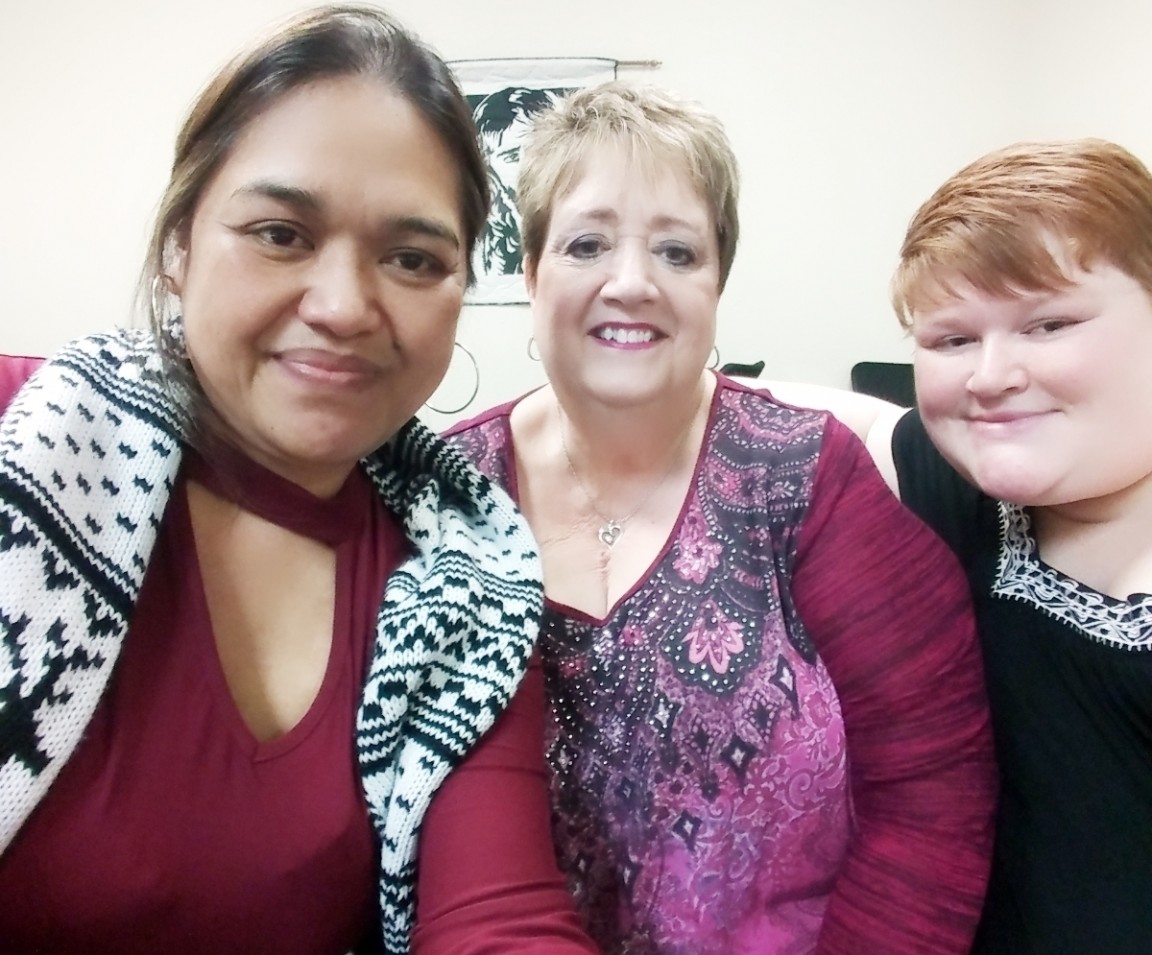 The easiest way to get involved and the most important way to be involved.  CWJC is grateful for the prayers of many over the years and would like you to join our prayer team. An email based team that may meet occasionally – this team is simple and easy to be a part of.  No commitment or training needed!
Other great ways to be involved
Occasional office support is a great way to get started with short term volunteering.  These opportunities might include mailings, filing, organizing, or data entry.
Meeting current ministry needs through in-kind giving
Become a Board member
Encouragement Team – join this group of volunteers in helping encourage participants along the way and help CWJC say thank you to volunteers and donors
Become an Ambassador – advocate for CWJC through your networking connections by helping us make great partnerships and connecting us with supportive donors
Become a donor

Assist CWJC through grant writing efforts
Laura talks about Mentoring…
Mentoring at CWJC is a pure joy!  It has allowed me to support and encourage courageous women in their pursuit to better their lives.  Praying, listening, and seeking a close relationship with Christ are the key ingredients that have blessed the relationships I have made at CWJC.  The women inspire me with the challenges they overcome and it humbles me to be able to walk beside them on their journeys.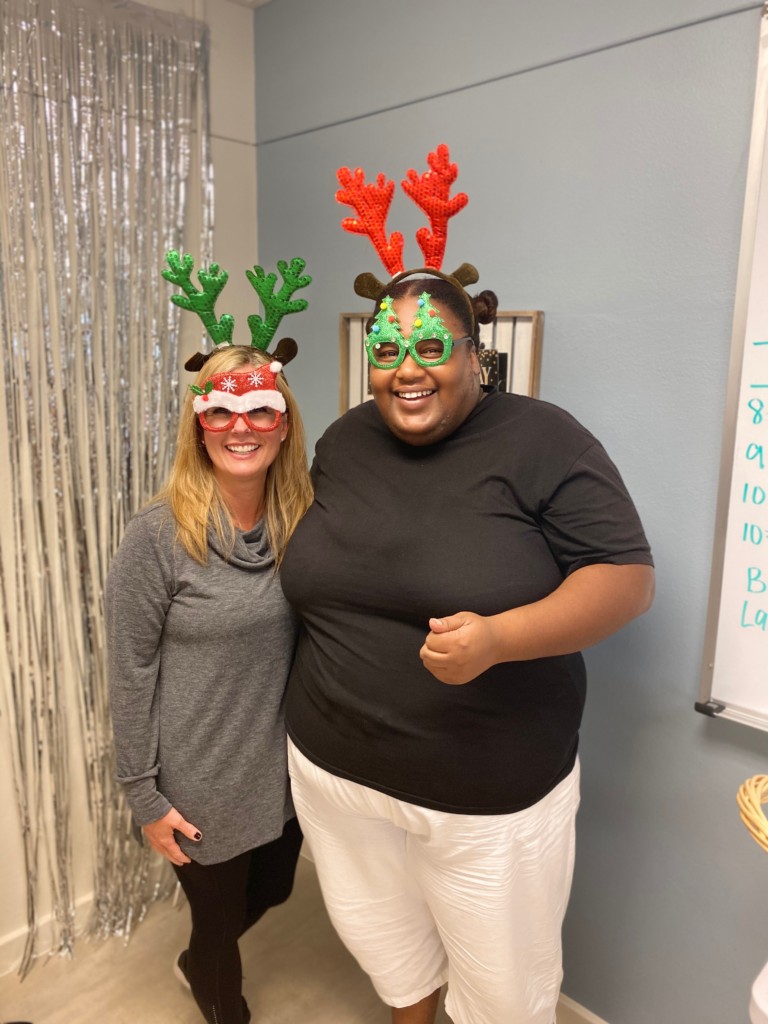 Current Volunteer Opportunities
Upcoming Trainings
Check back for more upcoming trainings. Join our mailing list and follow on social media for quick info.
Current Volunteer Needs
Mailouts for fundraising are being prepared.  Many hands make light work! Message us if you would like to help stuff envelopes!
Ambassadors needed!  It's fundraising season for CWJC - we need your connections and your engagement "talking up" CWJC to the community.

Become a teacher with our GLOW Workshops and Classes! We are making our fall schedule and want you to teach a course. Reach out and let us know how you want to impart your gifts to our CWJC community.
Questions about Volunteering?