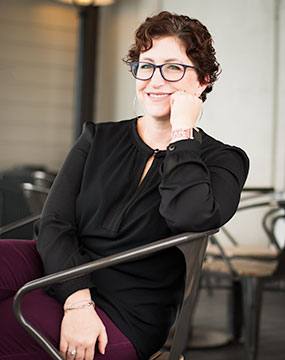 Lydia Tate, Executive Director
Lydia Tate has happily called Waco home since 2011, after spending most of her life in the Houston area. After graduating from Houston Baptist University with her degree in Music Education, she was offered an opportunity to expand her passion for women's ministry via Sigma Phi Lambda as their first national Executive Director. There she honed her skills in organizational management and expanded her knowledge of the nonprofit sector. She is inspired by her work in women's ministry at CWJC and looks forward to great things in CWJC's future in her role as Executive Director. She would love to share conversation with you over a warm beverage and chat about the mission of CWJC and how you can be a part of this great organization's mission. Lydia can also be found singing, playing piano, playing board games, and serving at her church. She also enjoys life with her husband, David, their three teenage-y sons, and their amazing dog, Cami.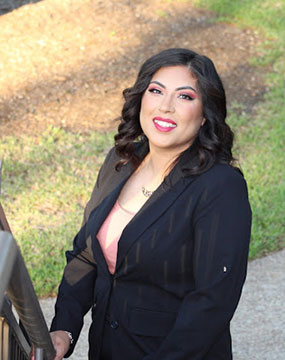 Gabriella Castillo, Site Coordinator
Gabriella started off at CWJC as an administrative assistant intern 2021 while she was attending McLennan Community College to obtain an Associate degree in Administrative Office Management. Gabriella started in January of 2021 and ended in May 2021 when she graduated with her degree. Gabriella came on to the staff as an administrative assistant in July 2021 and then trained to become a Site Coordinator in 2022. Gabriella enjoys working alongside the staff, students, and all of our interns. Gabi loves what CWJC does for women in our community and has enjoyed watching the women who come to CWJC accomplish such huge milestones. Gabriella and her husband Eric have 5 beautiful daughters and Gabriella loves enchiladas, chips, queso, and reading!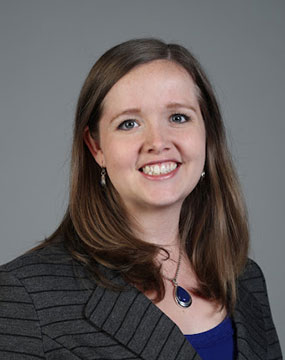 Audrey Yadon, Programs Director
Audrey is a central Texas native who calls Waco home. She holds a B.A. in Language and Linguistics and an M.A. in Spanish from Baylor. Her professional passion is serving adult learners, and she has cultivated her skills through ESL classroom and college Spanish classroom teaching, continuing education program planning for the Waco community, and volunteer engagement with Baylor's membership program for senior adults, Lifelong Learning. At her core, Audrey believes that anyone, at any age, can learn and change and grow. Her goal is to invest in the local community through CWJC's work to empower, equip, and advocate for women in McLennan County. Audrey loves good books (especially science fiction), good food (especially international fusion), and sunshine (especially in winter). She and her husband Jamey can often be found hiking, biking, reading, or camping in a beautiful Waco or Texas State Park.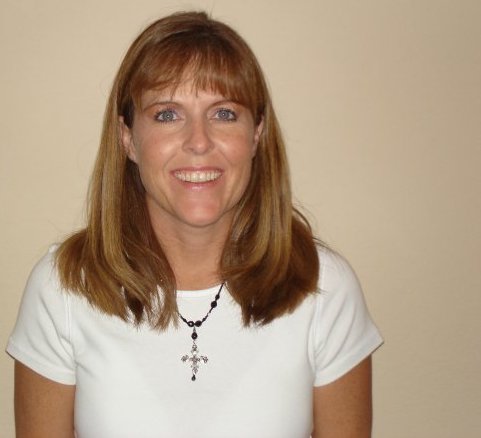 Dana Bohn, Bookkeeper
Dana has lived in Waco most of her life and shares an active church life with her husband at Highland Baptist Church where he is a deacon. Their son and new daughter-in-law live locally and are also at Highland, which is a tremendous blessing to Dana. Dana holds a BA in Accounting from Baylor University and was a plant controller in the manufacturing industry for almost 20 years. Here she lived a vibrant work-life with prayerful Christian coworkers. After the business moved to Houston, she decided to leave the corporate world and thought she would do some volunteering. God moved in her life and brought her to CWJC for what she thought would be teaching an Excel class. In 2016, she joyfully accepted a position as CWJC's part-time bookkeeper. Dana loves seeing the impact CWJC makes in the lives of the sweet ladies who come through the doors and enjoys the relationships she has with CWJC staff. Dana also serves in similar capacity as a part-time bookkeeper for other area businesses. Dana enjoys helping others with their businesses, attending weekly Bible study, spending time with her family, and traveling with her husband.
Mike Pool has been a Schlotzsky's franchisee in Waco for over 25 years, proudly running two restaurants that have supported many great causes in the area. He is a graduate of Texas Tech University and a big Red Raider fan, as are his two sons, Nathan and Jared, and his wife, Kristen. Mike is a member of First United Methodist Church of Waco, where he has served on several committees. Mike enjoys playing golf and being on the lake with friends and family.
Karen Willis, Vice President
Karen Willis is happy to be back "home" in Waco after many years of living out of state. She has always loved volunteering and is quickly getting immersed into the Waco community and at her church, Columbus Avenue Baptist. She is currently teaching the Computer Skills classes at CWJC and feels blessed to be a small part of empowering the incredible women in the program. Karen and her husband, Richard, enjoy traveling and have three grown children.
Nancy Gupton is the Resource Development Director of the Greater Waco Chamber of Commerce.  She has worked in the Waco community for over 30 years in marketing, business relations and fundraising.  For the past 14 years, Nancy has been with American Guaranty Title in Business Development prior to joining the Waco Chamber team.
Nancy graduated from Texas Tech University with a bachelor's degree in Advertising.  She has been an active volunteer in our community and a longtime volunteer of the Waco Chamber.  For the past 14 years, Nancy has been a volunteer of the Waco Chamber of Commerce's Total Resource Campaign and served 8 years as one of the division chairs for the TRC. Nancy and her husband, Wade, reside in China Spring area.  They have two sons, Will and Robert.
Nancy currently serves on the board for the First United Methodist Church of Waco, Christian Women's Job Corp (CWJC) and the China Spring ISD Education Foundation.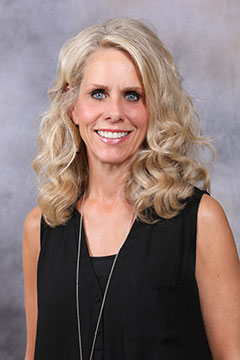 Kelly Karnei graduated from St. Mary's University in San Antonio with BBA in Accounting. She went on to obtain her license as a CPA and began her career with Deloitte, Haskins, and Sells. After working in the public sector, she worked for Red McCombs in San Antonio before moving to Waco in 1997. Since that time she has worked part-time, been a stay at home mom, and served on several boards within the Midway ISD as treasurer. She loves serving her community. Kelly and her husband Clifton have been married for 32 years and have 3 grown children, Kyle 25, Cassie 23, and Corey 21.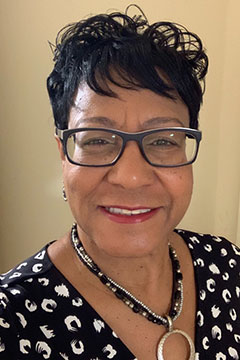 Carol Dugat is a native Wacoan who has served in the Waco community since the late 1980's on Boards of Directors with Mission Waco, Grassroots, and Right Track Ministries. Her past Waco Trib blog, "What Do You Want" was fueled by her own passion to see East Waco set forward with a makeover. Carol's deepest passion is to pour out her own spiritual knowledge to anyone who is open to receiving. Carol found herself a young mother at the age of 17 in need of a GED and a supportive network. That blessing came to her through a stenography course that set her on a pathway to work her way up to Executive Assistant to the CEO of Neighborly, formerly The Dwyer Group, where she served for 20-years. Carol's heart for CWJC roots in her own journey of receiving hope and support through career building education. She hopes her journey can inspire the women of CWJC Waco. Carol now enjoys semi-retirement life, caring for her mother, and sharing life with her daughter, her 3 grandchildren, and 3 great-grand-daughters.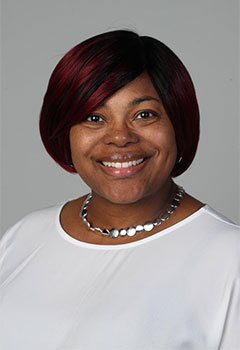 Alexia English, affectionately known as "Lexi," has worked at Baylor University for the past 16 years where she enjoys serving and mentoring students and watching them blossom from caterpillars into butterflies. Lexi received her bachelor's degree from Baylor University and her master's degree from Houston Baptist University. Lexi has served on various committees at Baylor and has advised several student groups. Lexi is the First Lady of Greater Bosqueville Baptist Church in Waco and she is active in various ministries which are committed to community service. Outside of church, she volunteers her time with a performing arts group, Portraits, Inc. and is an active member of the Waco Alumnae Chapter of Delta Sigma Theta Sorority, Inc. where she serves the greater Waco community. Lexi enjoys music, traveling, coordinating group trips, and fellowship with friends and family. Lexi is married to Ronald and they have 2 sons, Rahlil and Rahsiah, and a host of "adopted" daughters and sons and grands.
Diane Jenkins has been active in the Waco work and volunteer community for more than 40 years and currently works as a commercial and residential broker. Diane previously retired from American Red Cross Blood Services where she served as long time Senior Texas Territory Manager, managed the Gallon Donor's Club and donated many gallons of blood.
Diane is active in the community and enjoys networking. She's an officer of Women of Waco and is past president of the Greater Hewitt Chamber of Commerce where she continues to volunteer. She is married to her husband of 28 years, Bart, and they reside in Woodway. They have one son, Jade Hunt. Her church home is First Baptist Woodway. She loves spending time with her family and friends.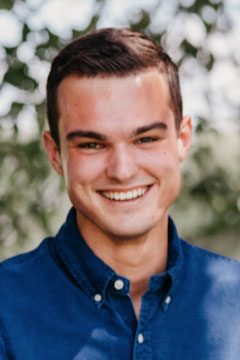 Jacob Lackey graduated from Baylor University with a degree in Entrepreneurship & Marketing and now serves as a freelance audio engineer, production manager and consultant based in Waco for several organizations, ministries, and churches, currently including; Vertical Ministries (Production Manager), Breakaway Ministries (Production Manager), Magnolia (Event Production Manager), Passion City Church (Production Manager/Producer, Trilith Campus) & Jennie Allen Ministries (Video Producer).
Ever since first hearing about CWJC, it's been a ministry Jacob wanted to be involved with. The combination of spiritual formation with meeting practical, educational and career needs exhibits so clearly the example that Jesus set numerous times, such as teaching the 5,000, but also feeding them and taking care of their needs, or as taught in Matthew 6:25-34 as He says "do not worry about what you will eat or drink… your heavenly Father knows you need these things. But seek first his kingdom and his righteousness, and all these things will be given to you as well." displaying His recognition and care for the spiritual and practical needs we all have.
Jason Ramos is Director of Impact Waco at Antioch Community Church. Impact Waco includes STARS Book Clubs, Addiction Recovery Ministry, UnBound, Sports Ministry and Community Outreach. For years he has mentored students in WISD and coached hundreds of kids through Waco Southern Little League where he also serves as president. He is a Pastor with the McLennan County Jail and helped lead an addiction recovery home for 10 years. He serves on various boards and commissions with the City of Waco and is committed to helping Waco be a great place to live and raise a family. Jason loves to live on mission and advance the kingdom of God here in Waco and around the world.
Jason is married to Monica who is a nurse with Providence hospital. They have 5 kids and 2 granddaughters.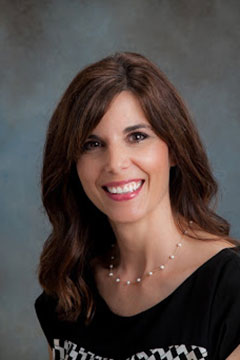 Nita Tucker is originally from Wichita Falls, Texas but her family moved to the Waco area when she was a teenager. After graduating from China Spring High School, she attended Baylor University where she earned her BA in Psychology. She began her career in the financial profession in 1998 and is currently a Financial Advisor and Portfolio Manager with the Mosley Shaffer Group at Merrill Lynch. Nita and her family are long time members of First United Methodist Church. Her daughter Maggie attends TCU, which can lead to some interesting chatter at family tailgates when TCU plays Baylor. Nita truly believes in CWJC and is grateful to be a small contributor to the wonderful assistance that CWJC offers to our community.
Ellen White has been a member of the Waco Community for over 40 years. As a  longtime resident, her vast knowledge of the area, passion for helping others, and her love for working with people led her to real estate. Prior to becoming a Realtor, Ellen was the Head Coach of the Baylor Equestrian team.  Ellen built a first-class facility during her tenure and the team quickly rose to one of the top in the country. Under her leadership, the Baylor Equestrian team won a National Championship and three Big 12 Titles-they were ranked No. 1 in the nation when she retired. When  Ellen is not working hard for her clients, she actively participates in leadership positions at her church, Columbus Avenue Baptist, and serves on the boards of Southern Trinity Groundwater Conservation District and Christian Women's Job Corps of McLennan County. Ellen also dedicated over 10 years to Keep Waco Beautiful and countless hours volunteering with the Waco Junior League. Ellen has a degree in Economics from Baylor University. Ellen and her husband, Greg, a Baylor law professor, have raised two children in the Waco area and are proud to call McLennan County home.
want to know more about
Following Christ?
At the center of what we do is our adoration of Jesus, the message of Christ, and His sacrifice for us.  CWJC Leadership is guided first by our love of God and wanting to serve His Kingdom. If you have never experienced the great love of Christ in your life, please reach out to us and we will show you how to know Him more in your life.