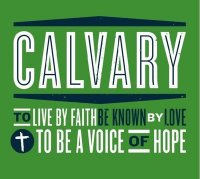 We have an opportunity at the end of this month to provide a program at Calvary Baptist Church for the mothers of the children who will be attending their Bible Club. The program is called "Camp Hope." The mothers will learn about God's love through Bible study. They will also receive information to understand themselves and their children better as they learn new ways to have fun with their families. We will teach classes on personality traits, boundaries within a family, and understanding your child's love language. This pilot program will be an avenue to hopefully help other churches work with the women in their communities.
For more information about Camp Hope contact Elaine George.
For more information about the Bible Clubs at Calvary Baptist Church visit their website.