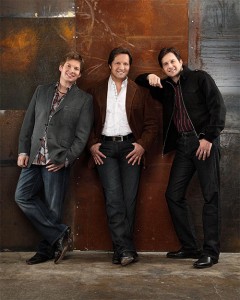 Please join us to celebrate our 10 year anniversary.
The Booth Brothers in Concert
Thursday, May 1, 2014
6:30 PM
First Baptist Church Woodway
13000 Woodway Drive
Waco, TX
Ticket Prices:
VIP (Artist's Circle) – $25
General Admission ticket – $15
Tickets will be on sale at the door before the concert.
Visit the Booth Brothers website to learn more about them and their music ministry.