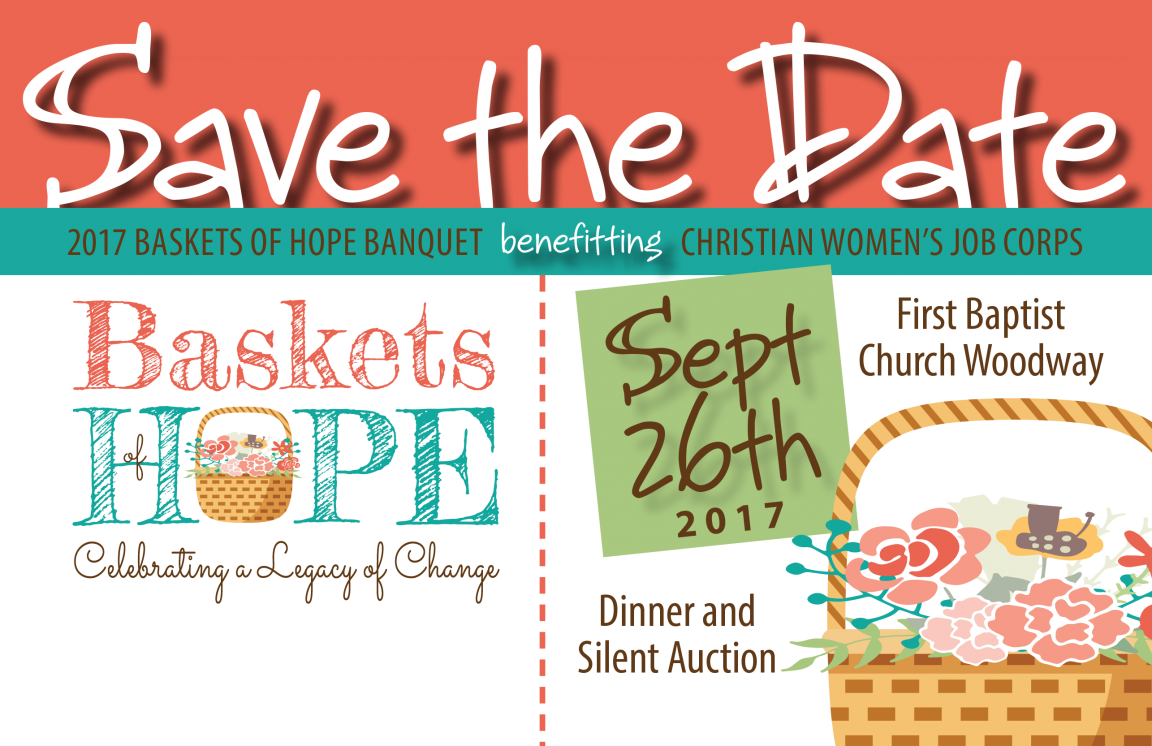 Baskets of Hope, our annual fundraiser is a fun evening which includes a meal and beautiful themed baskets donated by businesses and groups. It is a great time to visit with friends and do some shopping.
Thanks to all who attended 2016 Baskets of Hope
Here's a peek at who was there.

This annual fundraising event benefits the mission and ministry of Christian Women's Job Corps. Sponsors and donors have helped make a difference in women's lives.
Our program has grown from a single level 10 week life/job skills program to:

Job Training — 12 week program bi-annually — day and night classes.
McLennan County Jail — Classes taught twice a week to educate and build relationships with women that continue in our center after they are released.

An average of 100 women participate in the program annually.
Over 65% of CWJC graduates are working and/or furthering their education.
Recidivism rate of CWJC jail graduates is less than 10%.
CWJC is a volunteer driven ministry with only 3 full time staff members and 1 part-time bookkeeper. Thousands of volunteer hours are contributed annually.
Our program equips our graduates to become contributing members of our community and to positively affect their families.
CWJC collaborates with many churches, businesses and organizations to effectively meet the needs of our participants.